Nothing makes us cringe more than bad lighting on what should be a beautiful photograph (except maybe nails on a chalkboard). A blown out sky -also known as overexposure- or shadow filled face is where good photos go to die. We are obsessive about good composition and color, and it fills us with such sadness to see once-in-a-lifetime images ruined because of easily avoidable scenarios.
We are so passionate about having the right lighting and creating beautiful timeless images for our clients that we always have a lighting assistant on our team. The lighting assistant is devoted to making sure our lighting is positioned just right – and hauling around our off-camera lighting and softboxes 😉 
Here are a couple simple, yet super helpful tips, to help you get the best lighting possible on your wedding day! 
We're going to assume you've already booked a kick-booty photographer (yep, that's us) and now you just need to check a couple other boxes to get those beautiful photos.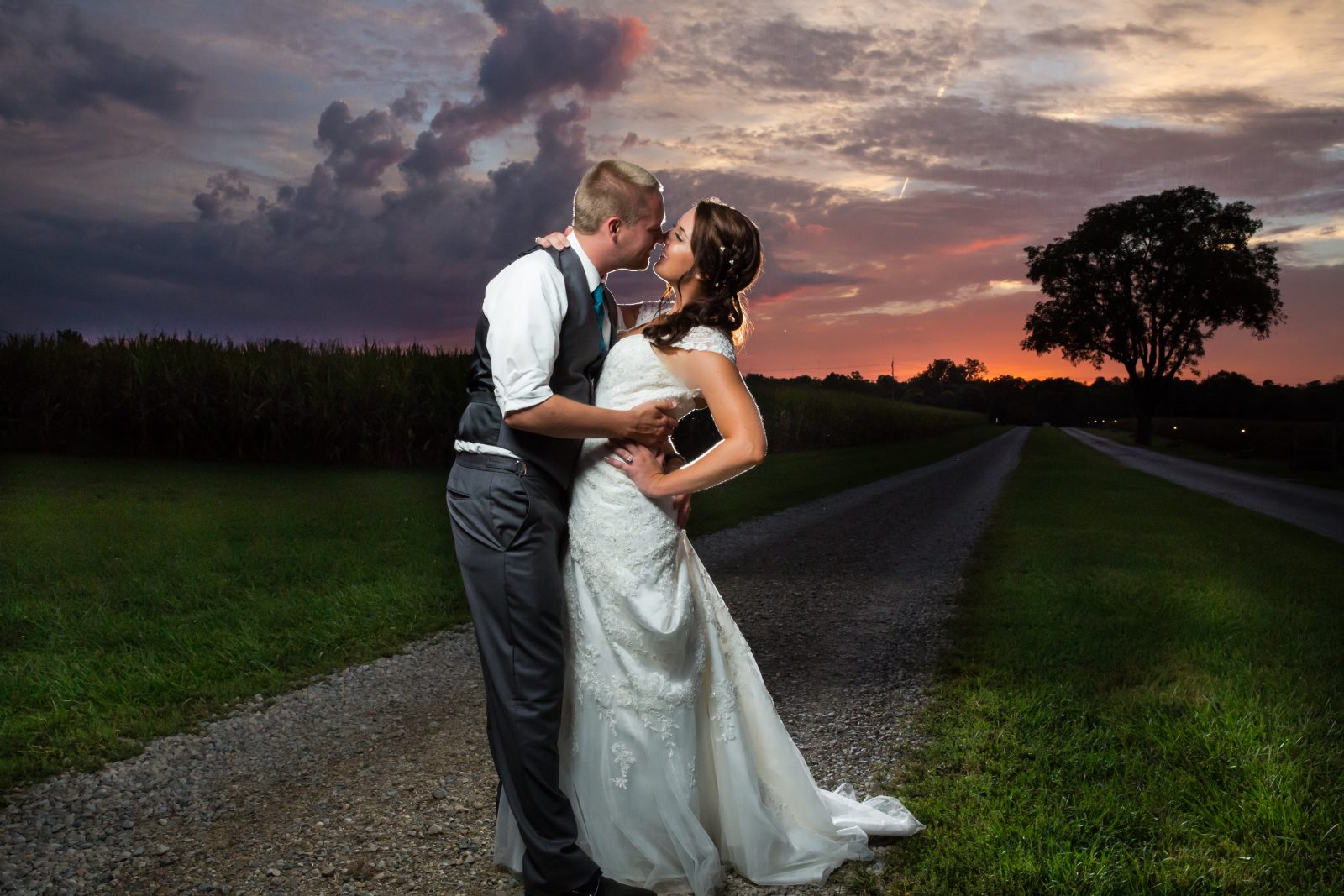 So, first up… Picking the RIGHT TIME of day is almost everything (aside from picking an awesome venue, but more of that a little later).
You know those beautiful images where skin looks smooth, the overall image is clean and crisp, and you can almost pick-up a 3d quality? Yep, that's what we're talking about!
Now, we can do a lot with our equipment- we carry around SO many options to ensure every scenario is covered. But selecting the right time of day helps us -and you- literally capture you in the right light. The golden hour is LIFE for a photographer. What is the golden hour, you ask? It's the gorgeous time of day right after sunrise or right before sunset when the suns shiny rays are soft and warm, emitting a golden glow around our couples. This is a fantastic time for portraits. Which is why starting your wedding ceremony at least an hour before sunset is ideal.  Check the old school Farmer's Almanac for sunrise and sunset times on your wedding date and work your timelines from there.
Allowing us to work closely with you, your venue and your wedding planner/coordinator (if you have one) on the timeline is so helpful for maximizing your portrait time.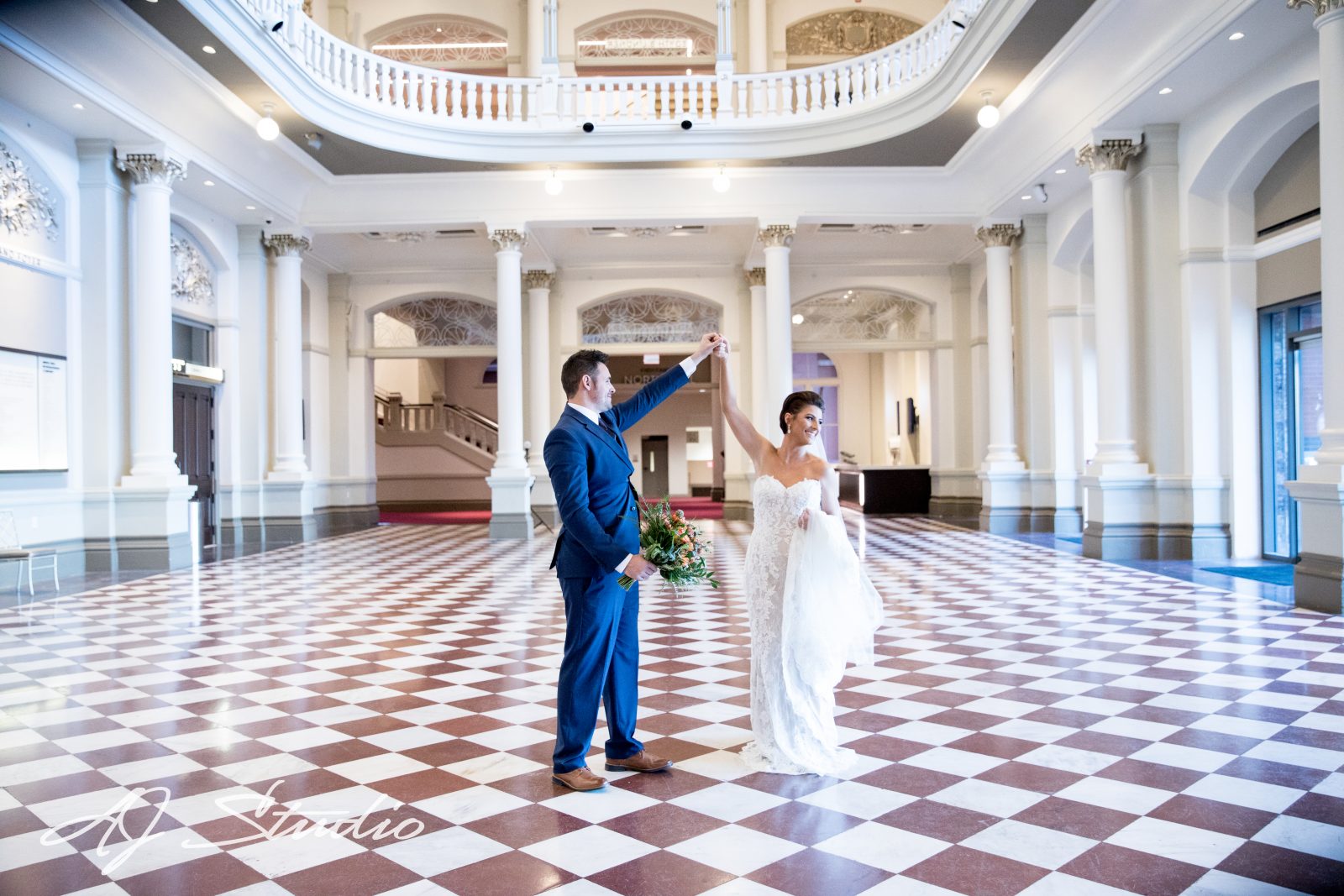 Our second tip, which we mentioned above, is selecting an amazing venue!
For us, amazing venues have lots of natural light, cool architecture and a beautiful surrounding landscape. We can still make magic without these things, but they sure don't hurt!  We also don't have to have worked at a venue before to get great photos- sometimes working at a venue we haven't seen before sparks some amazing creativity and allows us to experiment with new poses & composition.
See, we promised these two tips would be simple and easy. We could literally talk with you about lighting for HOURS, it is such a passion. But at the end of the day, we know what is most important, is that you're married and the entire day has been captured beautifully!  SO, if you want more tips, just ask! Otherwise, by doing these two things, you're already off on the right foot!